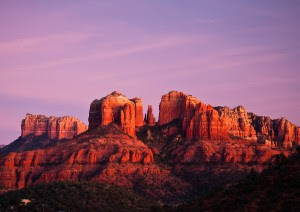 I belong to a mastermind group composed of Becky McCray, Glenda Watson-Hyatt, Paul Merrill and Jon Swanson.  We have meet IRL and we often meet over the internet.  We help each other talk through things, work out problems, give suggestions and encouragement.  While reading the Joyfully Jobless News, I read that Terri Belford and Barbara Winters are part of a mastermind group.  I asked for permission to reprint Terri's article and was told "yes!"  Enjoy the read – and let us know about your own mastermind plans! 
What do Bill Gates, Plato,  Harvey Firestone (tires), Andrew Carnegie, Ben and Jerry (ice cream), Aristotle, Thomas Edison and Socrates all have in common?
None of them did it alone. They all were part of a group that met regularly with the purpose of helping one another attain their goals. They were each involved in a Mastermind.
In fact, I don't know of a single person who has been super successful without the help of a mastermind.
Just as you're more likely to drag yourself out of bed if you're  running buddy is counting on you and you're less likely to stray from your diet if you have to weigh in weekly with the group at Weight Watchers, having an accountability group keeps you on task.
Accountability is only one of many reasons entrepreneurs need to be part of a mastermind.
The beauty of a mastermind group lies in it's ability to defy mathematics. You see, when you put 8 entrepreneurs in a room together, the resulting brain power is much more than the sum of 4+4. I can't tell you why but I believe it has something to do with the way entrepreneurs thrive on challenge and problem solving. We love to share what we've learned to  help others achieve success.
If you haven't been successful in launching or growing your small business, it's likely because you don't have a group of other entrepreneurs to brainstorm with, network on your behalf and challenge you to work towards and meet your goals.
An effective mastermind group will give you the benefit of different perspectives and share resources, tactics and connections. You'll inspire each other and offer valuable feedback that your friends, family or employees can't give because they just don't understand the way an entrepreneur thinks.
You need people who can relate to and give input on your unique challenges  because they've been there.
A well-functioning mastermind will help you overcome your stumbling blocks because they are looking at your obstacles through varying lenses, bringing different skill sets from diverse backgrounds.When you occasionally spin off course, get sidelined or distracted by too many ideas or you lose momentum because of a let down, your mastermind will help you get back on track and regain focus.
If you're a solo entrepreneur, you can't go it alone. You need the mutual support, advice and counsel of other entrepreneurs and the guidance of those who've climbed the mountain before you.
Because we believe that being part of an effective mastermind group is like having your own board of directors,  Barbara Winter and I have put together something you'll want to be a part of.  With beautiful Sedona, AZ as a backdrop, we'll be immersing ourselves in Mastermind Magic on April 4-6. We still have two places open so if you'd like to join us, grab one now.