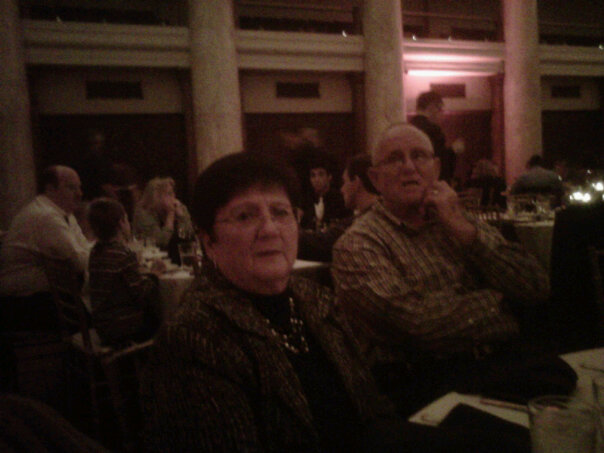 I sometimes forget how important family can be to help you recharge your batteries.
I attended a wedding of my first cousin's daughter last night.  It was at the Temple of the Performing Arts in Des Moines.  It's an old Masonic Temple that has been restored and is frankly quite beautiful.  The service and reception was held there and just under 200 people attended.  Friends and family mostly.  It was lovely.
I sat at a table with my mom, aunt and uncle, two first cousins and a couple of the kids.  We laughed, reminisced and generally had a good time.  There was no need to discuss the "what do you do" kind of questions.  We know those answers.  We knew who was related to you.   This morning I'm sitting at the table with my aunt and uncle – and they already know I love coffee, hate bananas and are quite used to me writing on the computer. 
There was a lot of love at that table last night and at the breakfast table this morning.  And love is the great regenerator.