Debworks offers a service for small businesses – we set up your Facebook Fan Page.
You receive a welcome/landing page graphic design, basic information added to your page, upload of pictures to an album or two (you provide the pictures) and a request of our fans to take a look at your page and like you.  Deb will also show you a few tips to help you build traffic and conversation on your page.  Here's a few Debworks has done: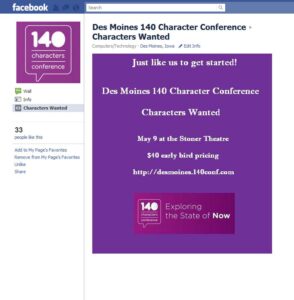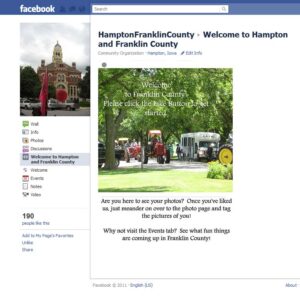 Cabin Cove Bed and Breakfast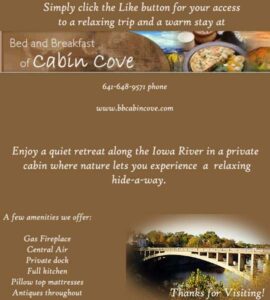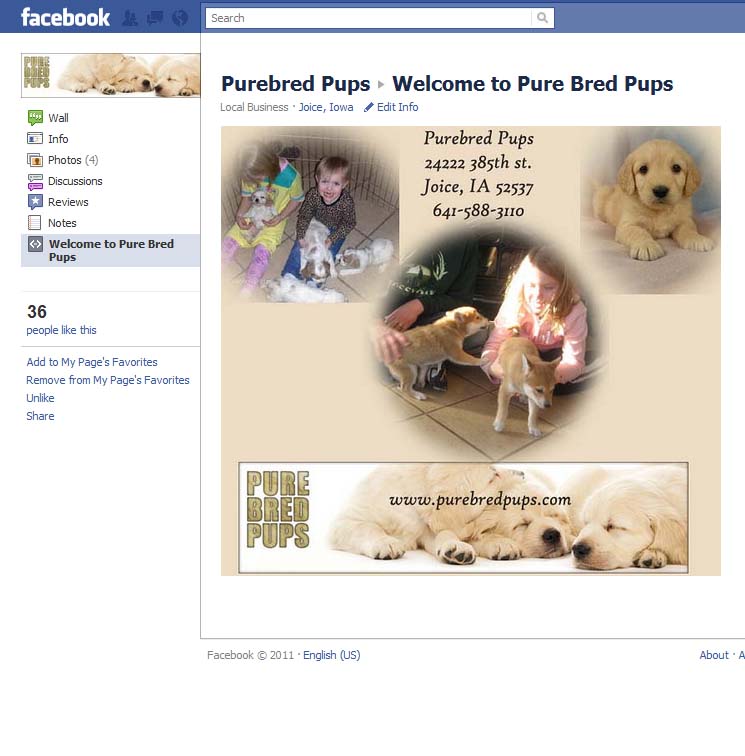 We're enjoying meeting and working with small businesses and helping them grow their businesses.  We charge $100 to create an image and start your Facebook Fan Page.
Here's just a few Facebook stats:
71% of United States web audience is on Facebook.
48% of young Americans get their news on Facebook.
The 35 plus age group represents more than 30% of the entire database.
If your business is not on Facebook, you are losing out a new method of marketing and advertising.  Why not contact Debworks (deb@debworks.com or 641-580-0103) and have a conversation?