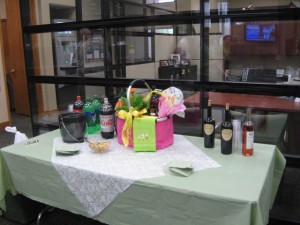 Thursday I supported my local businesses.
First I went to the After Five at the First National Bank.  I met and networked with other local business owners in town.  I also enjoyed a soft drink and some finger food snacks.
Next I headed over the Windsor Theatre.  KLMJ radio station was out front giving out bratwurst and rice krispie treats.  They simply asked for a donation – it was a fundraiser for Relay for Life.
Supper became a simple affair that involved networking and fundraising.  I love small town living – we take care of each other!