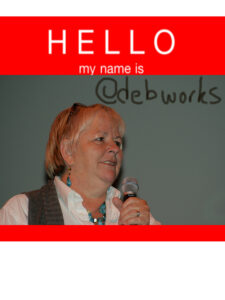 Thank you for watching my presentation on marketing and branding today!
Oh, wait, for my blogging audience … I was in Urbana, Illinois for the Illinois Economic Development Summit today and presented on
marketing and branding strategies
that included working case studies,
ideas your community can pursue and
how to use the internet and social media for marketing.
Illinois Summit— here you go!
Deb Brown