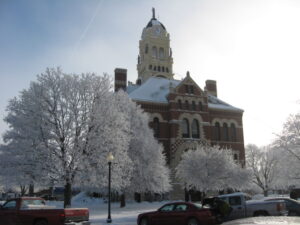 Debworks is designed so that it's clients go away.
That's right, I want my clients to go away.
My total marketing clients* come to me for a way to better market their business for growth.  It's my job to teach them the things they need, help them to see how it will benefit, and ultimately – to do it on their own.
It's a business concept I like.  It's fun to work with people and see them get excited about the possibilities.  It's even more fun to see them accomplish their goals and then figure out how to go about it on their own.
Of course along the way, I want them to refer other clients to me.
My Melaleuca business is very similar.  I want to help my customers find products that work for them, and answer their questions, and share new things.  Eventually though, they like to shop by themselves.  They no longer need me to show them how. My job as a business builder is to show you how to build your business.  Then watch you go off on your own and teach others to do the same.  Oh – we talk of course, and I send emails that update them.  But they've let go of my hand and know how to do it on their own.
Really, don't we all want to be independent?
*total marketing, not social media.  Social media is a tool.  It's only part of the package.