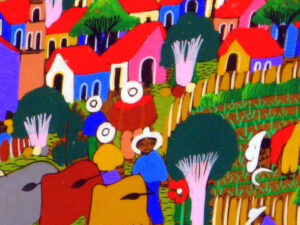 Today Janet Toering, from All Cultures Equal in Webster City, is our guest blogger.  Thanks Janet! 
It is Cinco de Mayo!
Never ask anyone that speaks Spanish the question, "When is Cinco de Mayo?" because it translates to "May 5." Why do people celebrate Cinco de Mayo, May 5? Many people erroneously think it is the Mexican Independence Day, which happens September 16. A medical intern, unfamiliar with Cinco de Mayo, thought Mayo Clinic was very generous to host a celebration in the city where she moved. Whatever the history is, Cinco de Mayo seems to be centered on popular Mexican foods, drinks, music, and decorations.
On May 5, 1862, a small Mexican Army was victorious over a large French military force at the Battle of Pueblo during the Franco-Mexican War. President Lincoln and his staff felt that if France succeeded in their war with Mexico, they would establish headquarters in Mexico and join the Confederacy. That could have changed the course of history, making it more difficult to pursue freedom and equality during and after the Civil War. Since the defeat of France at the Battle of Pueblo, no other country in the Americas has been invaded by a European country. May 5 seemed like a good day for a Mexican and American celebration of freedom and the pursuit of happiness.
Cinco de Mayo is not a holiday. However, in 2005 the President of the United States issued a proclamation to observe May 5 with appropriate ceremonies and activities. Cinco de Mayo is definitely a day to celebrate Mexican cultural heritage. Celebrations across the U.S. include parades, mariachi music performances, and street festivals. The largest celebrations are held in Los Angeles, Chicago, and Houston.
According to the most recent census, more than 800 Hispanic-Americans call Hamilton County, Iowa home. The closest city celebration of Cinco de Mayo is in Hampton. In Webster City, Lomita's and La Perla Jerocha are ready to recognize Cinco de Mayo with drink specials, great Mexican food, and lively music and décor. The non-alcoholic Margaritas are awesome. If you would like to see a region-wide celebration of Cinco de Mayo in Webster City next year, please contact All Cultures Equal or the Chamber of Commerce.
Contact: Janet Toering, ACE, 515-450-4973