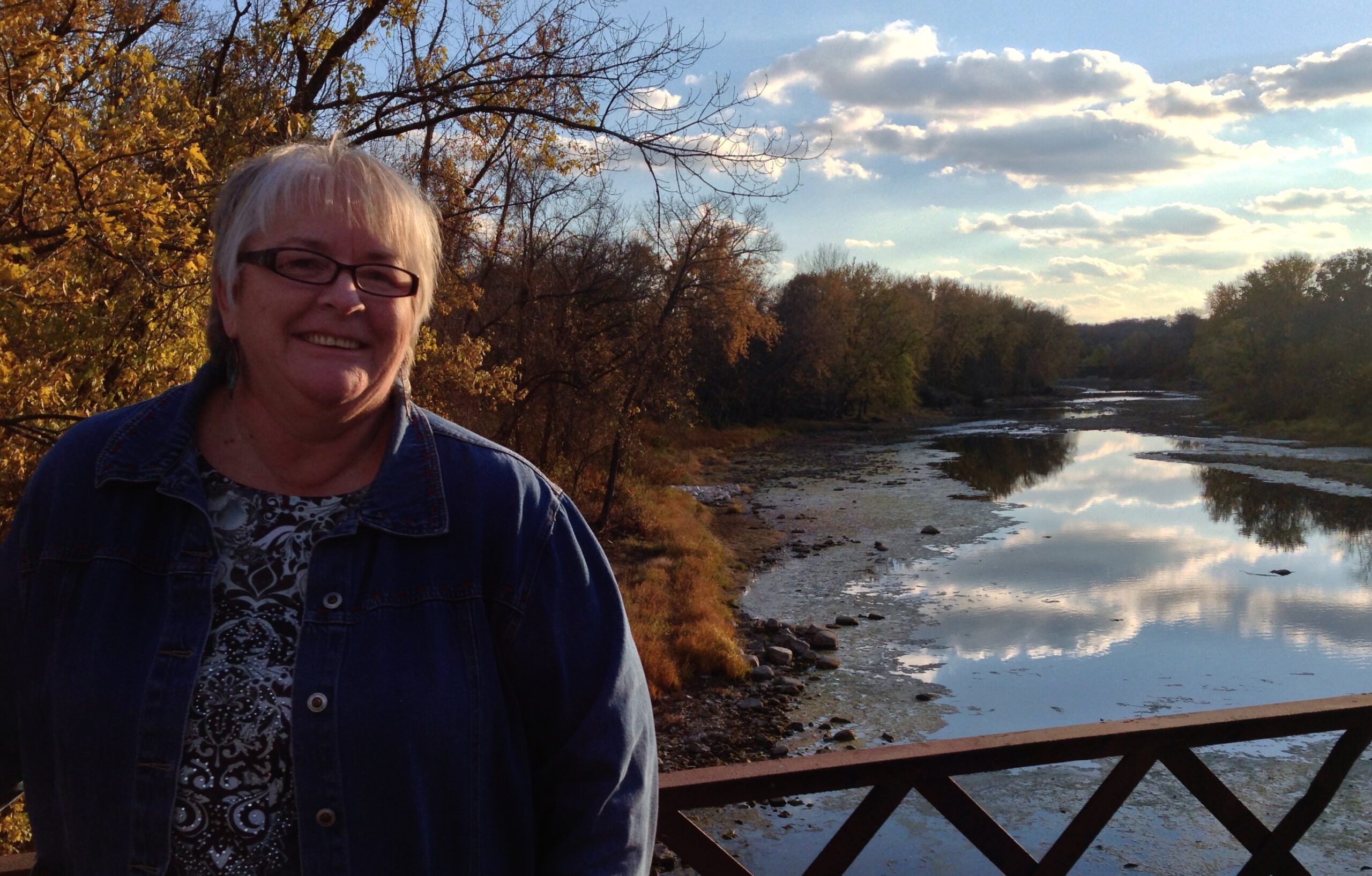 A couple of weeks ago Becky McCray, www.beckymccray.com, came to Webster City.  Becky lives in Oklahoma, is a small town enthusiast and expert, and was on her way home from a speaking engagement in Canada.  It made perfect sense to us that she should stop in Webster City, Iowa on her way.  Becky and I met in 2009 in real life on the Hutch Bloggers Tour.  We'd been talking on twitter since late 2008.  Now we are friends, part of a brain trust, travel on some of the same speaking circuits, and both madly in love with living rural.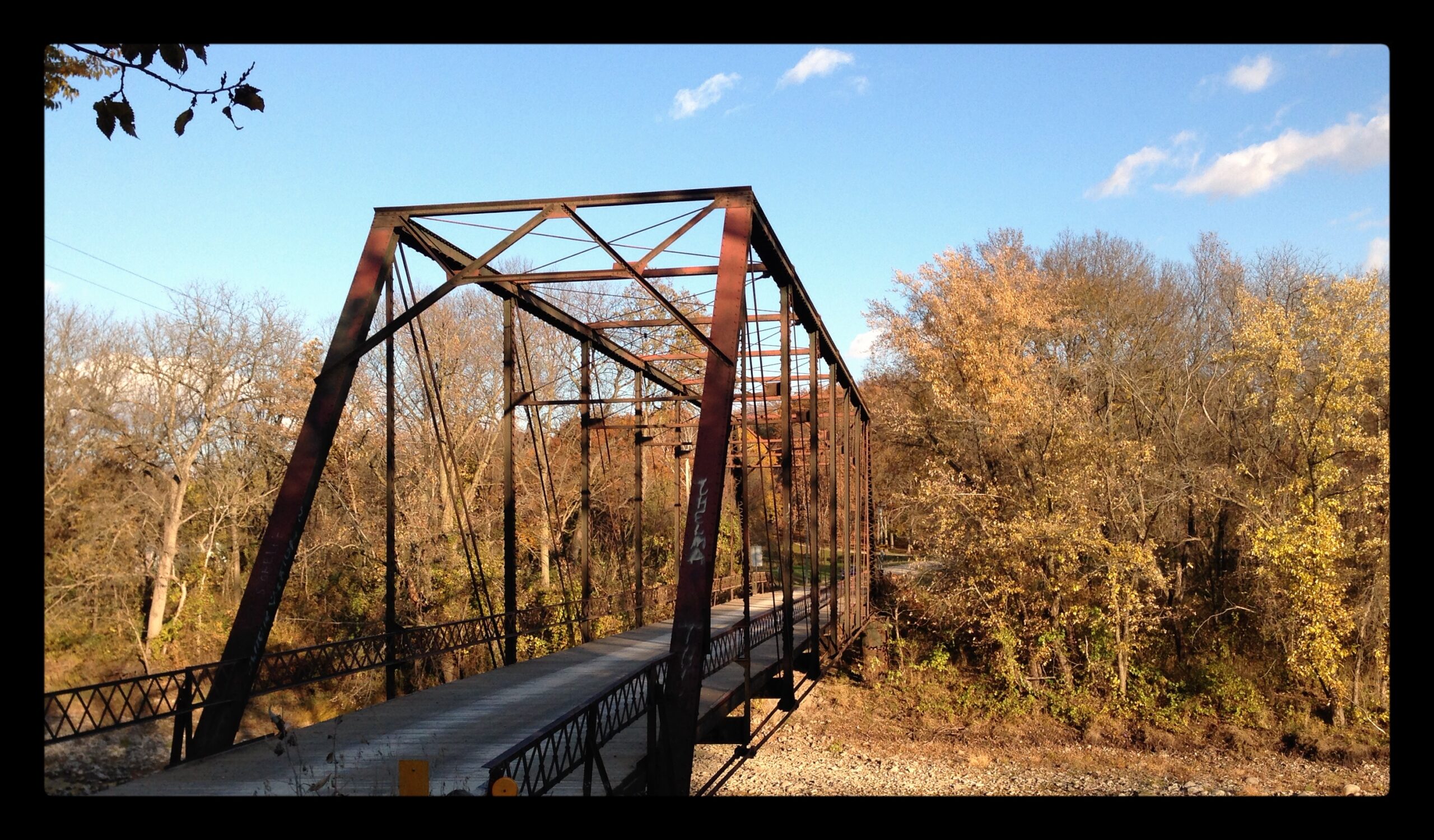 As a Chamber Director, I'm always working.  Looking for ideas, suggestions and fun things for my community.  It was no different when Becky came to town.  I picked her up in Des Moines and we traveled North via the Dragoon Trail.  I wanted to take some pictures for a future rack card and it was a perfect fall day.  I learned that afternoon of the app called Snapseed.  You download it from your app store onto your phone and it will allow you to make your pictures clearer, sharper and cooler.   Here's a great shot taken with my iPhone along the Dragoon Trail. I now use Snapseed to quickly edit pictures and share on Facebook, twitter, in email and messages.   The bridge picture I added a simple black frame around it and it really makes the image pop!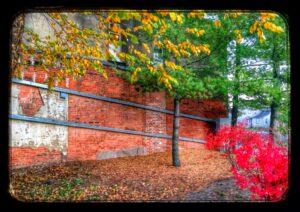 Here's a stunning shot of fall foliage, right behind my office building!  In fact, that's a great public space that is being unused.  Wouldn't it be nice to set up a table and chairs and on a nice day sit outside and do a little work?  We do have public wifi.  The view to the west is an open park and it's relatively quiet back here.  Could be fun to have a board meeting out here too!
What kind of public spaces does your town have?  We took a walk through the alley and realized that most of the stores have back entrances that are pretty sharp.  There's parking behind the stores as well.  Places like Fargo, ND are having alley parties with live music, food and dancing.  It keeps the main streets open and allows for some nice fun downtown as well.  Because we have back entrances, it could also encourage checking out the stores while you're there as well.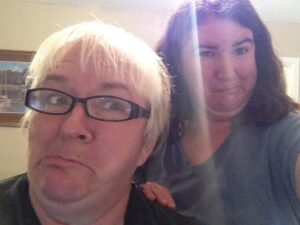 I mentioned we are friends, right?  Apparently Cheech and Chong were performing live in Oklahoma in November.  I'm of that generation, and apparently Becky is very familiar with their routines too (thanks to her brother).  We spent hilarious down time doing Cheech and Chong routines, mostly Dave's Not Here.  That led to photo ops (love the iPhone) that we shared the pictures with our traveling buddy Colton who was in Oklahoma.  This picture is Dude.  Maybe you had to be there.  Or maybe you can imagine hanging out with your friend cracking yourselves up laughing and taking goofy pictures.  Dude.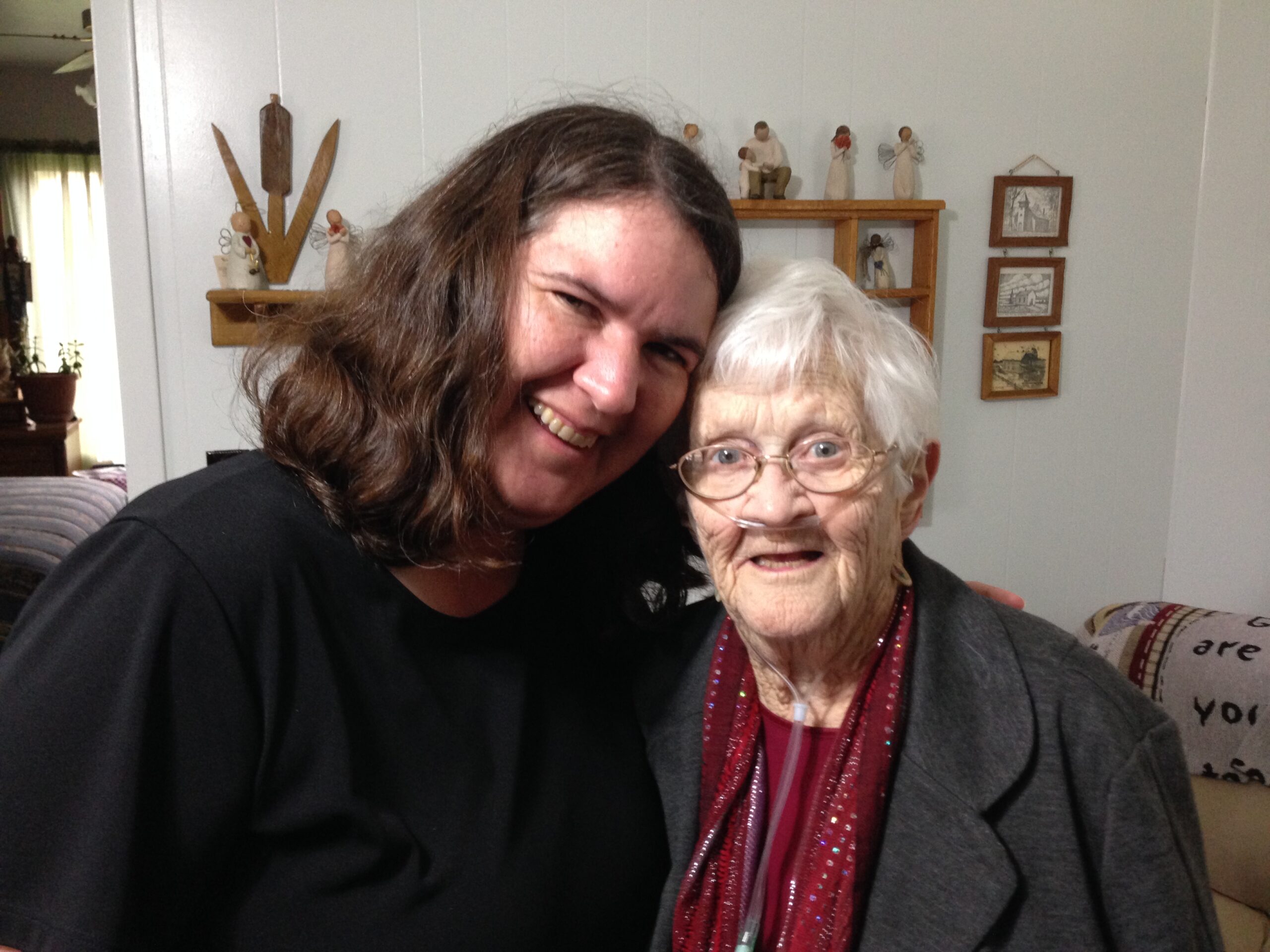 My mom went on a couple of my speaking engagements in Hutchinson, Kansas three years ago.  She met Becky and Becky showed her pictures from the safari they had taken that year.  Mom got to see those pics on an iPad and then she got to spend time with Kevin Honeycutt talking about the future of teaching and the use of technology.  You are never too old to learn and it was a great trip for her.  So of course we had to go to Geneva and visit Mom and show her new pictures!  This is Becky and Mom at mom's house in Geneva.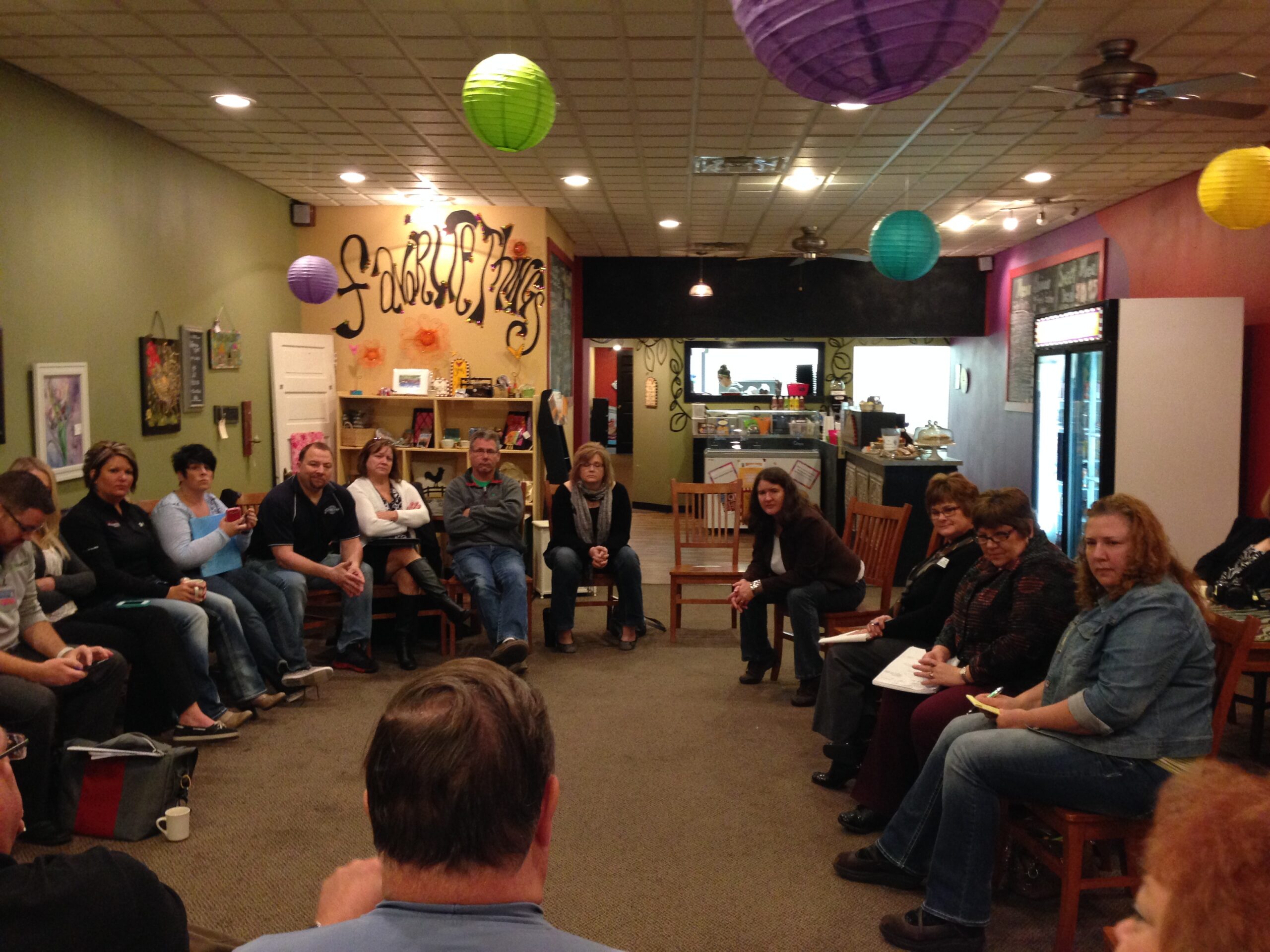 Becky led a brainstorming session in Webster City while she was in town.  She spent two hours working with 20 people and covered three topics:
marketing your small business successfully
 ways to connect your business to local culture
smell more, sell more and other small town ideas.
It was interactive, engaging and enlightening.  At the end of the two hours, I noticed that small groups of people had stood around and talked about ideas of moving forward.  Success indeed!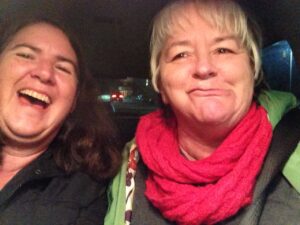 Next we headed to Des Moines for a live radio interview with Michael Libbie.  It's about 1.5 hours to get there, and we fell back into laughter and photo shots.  This is me doing Popeye.  Becky was laughing way too hard to make a popeye face.  I think I've done pretty good with it.  I'm sure we entertained the twitter crowds that night!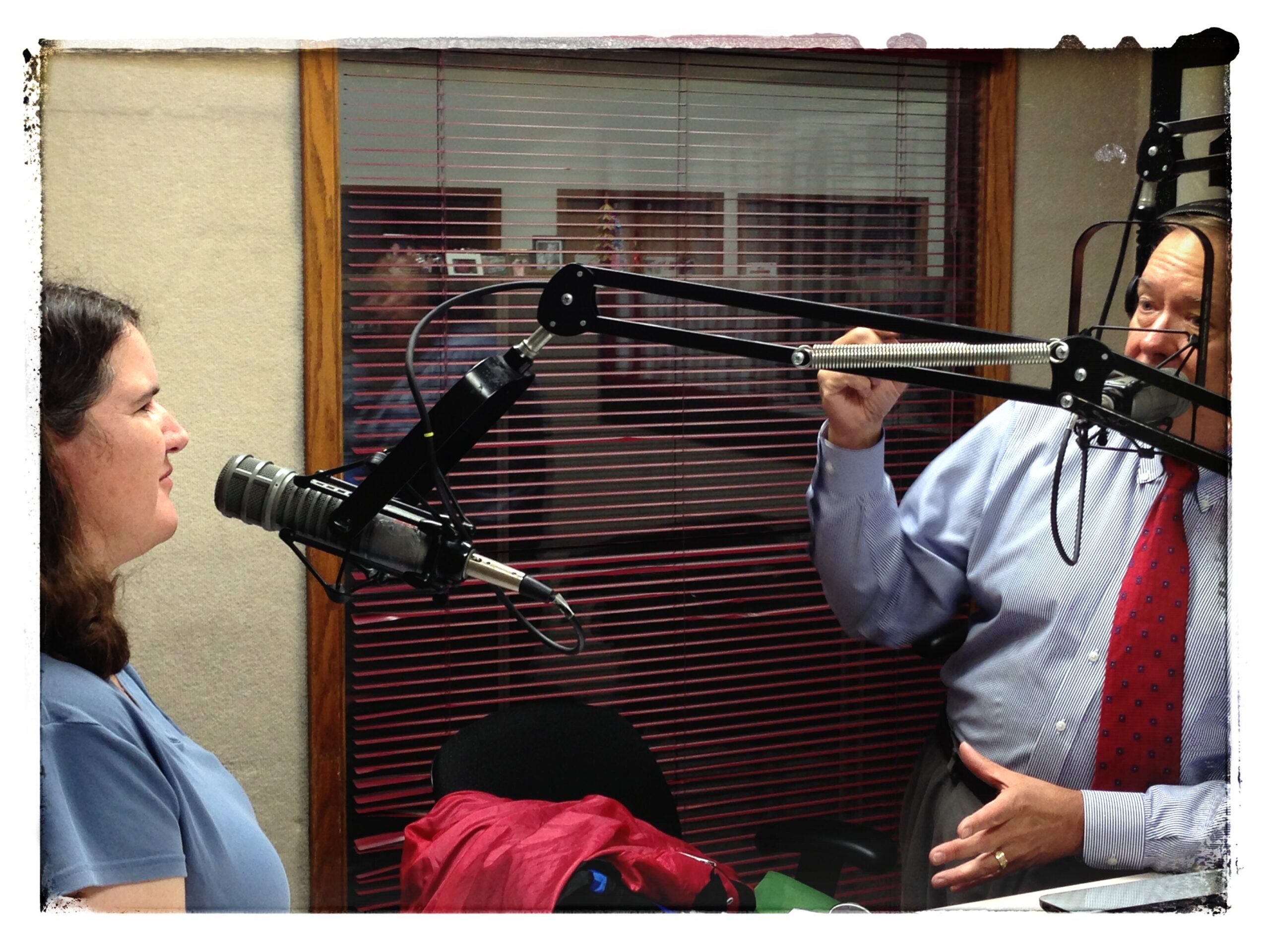 Michael Libbie hosts Insight on Business The News Hour on 1350 KRNT and asked Becky if she'd join him for a conversation.  Becky is co-author of the book Small Town Rules and shared some information with Michael and his listeners.  Small towns know how to do personal business, how to communicate with their customers and how to survive in tough times.  There's just a few rules, and this writer suggests you pick up the book!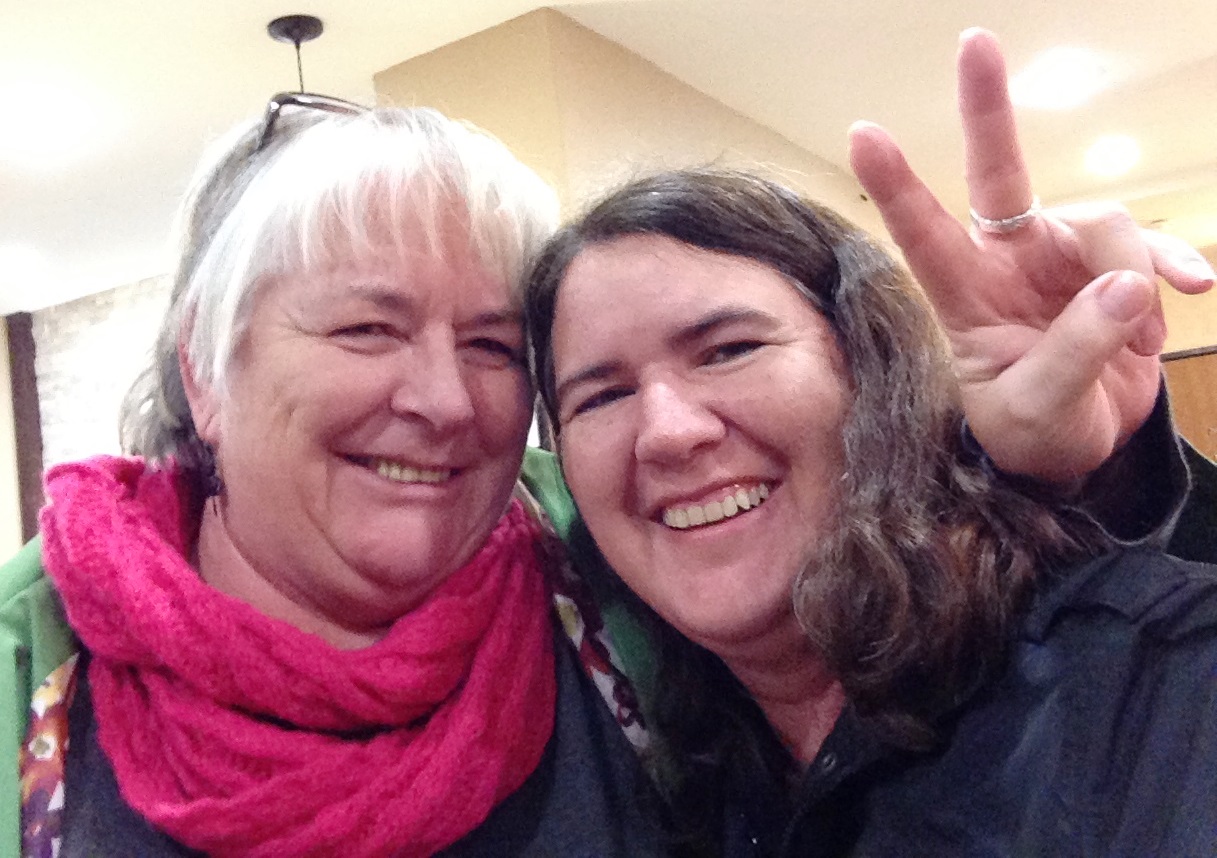 It was a weekend of laughter, brainstorming, dreaming, planning, teaching, training and good friends.
Like this article?  Read about the Hutch Bloggers Tour here.