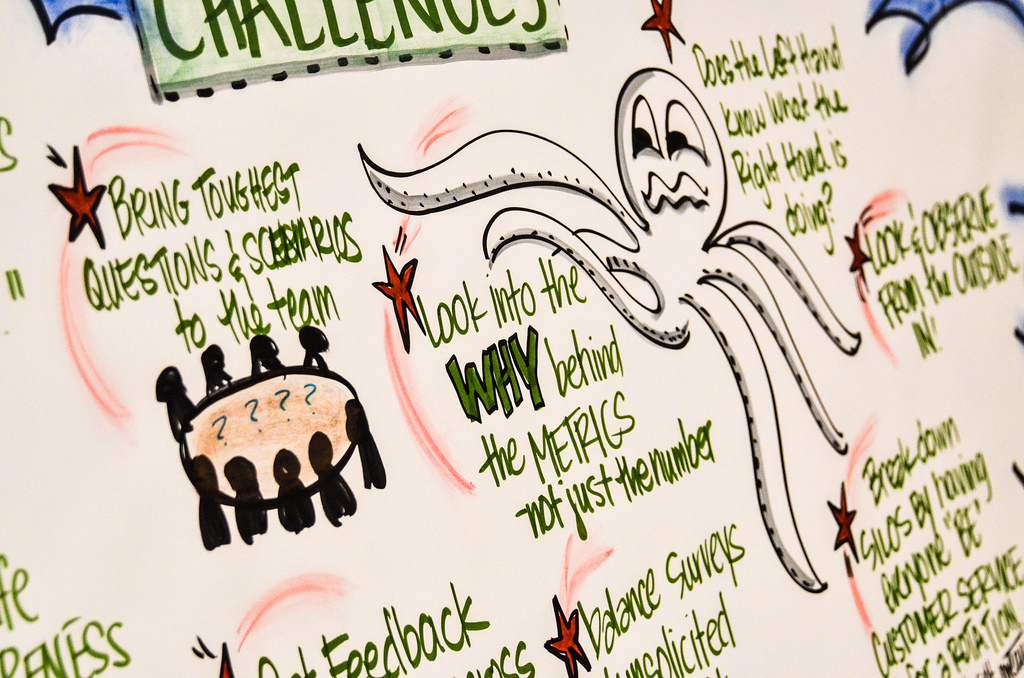 Small businesses often ask that we shop local, that we be loyal to them.  I'll be the first one to encourage you to shop local, and I'll also be the first one to tell those businesses that they need to give their customers reasons to shop local. 
Chris Brogan,  has a set of criteria he uses to determine loyalty.  He says:
* I will need to use this business's products or services more than once.
* The people involved in the experience made me feel welcome/important/worth it somehow.
* I have some level of access to people in this business beyond a "blind" customer service interaction.
Chris goes on to say "However, what causes someone to not be loyal to a business is when we FEEL UNIMPORTANT in some way due to that business."
How do you make your customers feel important? 
1. Keep a clean store.  No one wants to shop in a junky environment where you can't get around to look at the items.  It also must be CLEAN.  Sweep and mop the floors, dust the fixtures, be proud of your location.  And don't smoke in the store.  Trust me, people will notice and not come back.
2. Change your windows every couple of weeks.  Spark people's interest and give them a reason to walk in the door.  It's the one piece of free advertising you can use!  This shows you care about what your customers want by providing them information (visual) without them having to ask for it.
3. Greet each person who walks through the door.  Don't just holler out "I'll be right with you."  Be kind, say hello.  Come around from behind the desk and offer assistance.  That desk/counter is a block and you don't need to hide behind it.
4. Get off the phone.  Pay attention to the customer in the room, not your sister on the phone.  If it's another customer on the phone you can simply say "Just a minute please" and then at least acknowledge the customer in the room.  Remember, a bird in the hand is worth two in the bush.
5. Solve a problem.  Perhaps your customer is looking for a particular item you don't carry.  Either offer to get it for them, or find another store in town that carries it.  Pick up the phone and call that store and ask them if they have it in stock and tell them you are sending a customer to them.
It's still all about me – the customer.  I'll be loyal if you show me why I should be.  Make me feel important, that you really care about me.  Provide the world's best customer service, consistently.  And I'll shop with you and even better, I'll send others to shop with you too.
A little about Chris Brogan, a really nice guy, a friend and someone who reached out to me 'way back when' and provided many reasons for me to be loyal to him.  You can receive an email every Sunday morning from Chris just by visiting his site at http://www.chrisbrogan.com.  Chris Brogan is Publisher of Owner Magazine, a business magazine helping you improve your worth by growing your capabilities and connections. He is CEO & President of Human Business Works, a publishing and media company. He is a sought-after keynote speaker who has addressed crowds of thousands, been on the Dr Phil show, and once presented to a princess. Chris has consulted with companies you know like Disney, Microsoft, Coke, Titleist, Pepsico, Google, Motorola, and many more. He is the New York Times Bestselling author of six books and counting, including The Impact Equation, with Julien Smith. He lives in northern Massachusetts, where he frequently plays Minecraft with his kids.