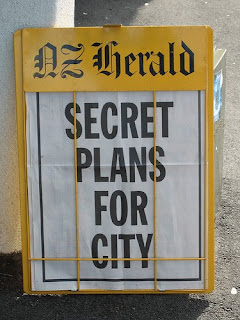 Sure you've heard it – plan your work and work your plan.  
Consider this tidbit.
 What if you could look at your plan AFTER the expiration date and find out what went wrong
(or right)?  Well, duh! Of course you could.
How many of us actually do that
?  My guess — the ones who had plans and followed them.  (the rest are secret plans)
I had the opportunity of spending about 15 hours in a car over two days, without a computer.  I did have talk radio and a steno notepad (hubby was driving).  I had reviewed my blog notes and had thousands of thoughts swirling through my brain.
 I took that gift of time and made a plan  — for three businesses I work.   
Home Business – expanding customer database and developing business builders
Phone calls one hour a day, five days a week
5 presentations a week
follow up with EVERYONE who saw a presentation and wanted to think about it
Develop one business builder
enroll 4 people this month
walk and talk baby, this time keep tabs
utilize www.needalittleadvice.com to post networking information for my team
20 hours of work each week 
Local Newspaper – Franklin County Iowa
At the end of the week we lose our printer and are searching for a new one.  Now what?  
create an online newspaper (www.readhampton.com) 
brainstorm with publisher
interview more local businesses and let ALL know they are online
find ways to interact w/local community to spread the word 
10 hours a week
I write on www.debworks.com every day.  It ties into my paper (that now has it's own site) and my work from home business.  I needed to decide how to best utilize this site.  I'm going to SOBCon in May and need a working business plan.
Then I got a brilliant idea!  30 days of information for beginners to my end of the social media spectrum!  Twitter, blogging, facebook, linkedin.  Seth Godin says to chose a couple of avenues and work them.  There are more four avenues!  
I am also teaching a beginners social media course at Iowa Valley Education at Ellsworth College May 5 and 6.  That should be fun — 2 days after SOBCon!  This 30 day plan will be great prep work for those attending the class.  My friend Patrick Palmer (The Computer Guy) is doing the facebook portion of the class and I'm sure he will help me fill in any holes! 
20 hours work each week. 
Tomorrow I'll post the syllabus – and begin the writing work.
So the point is this:
any plan in action is better than a perfect plan on paper.